Monday, March 18th, 2013 in: Print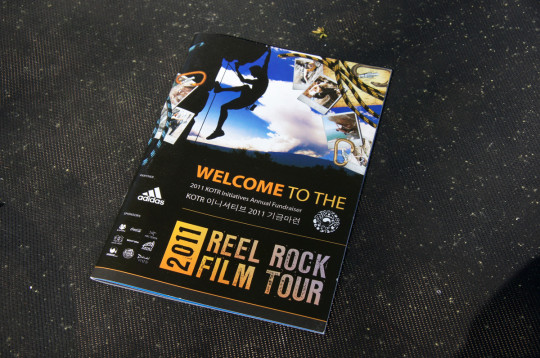 Last year I volunteered some design services to the KOTRi (Korea On The Rocks Initiatives) group to help support their screening of the Reel Rock Tour, an international climbing film festival. They really liked my work, and decided to hire me for the 2012 programs as well.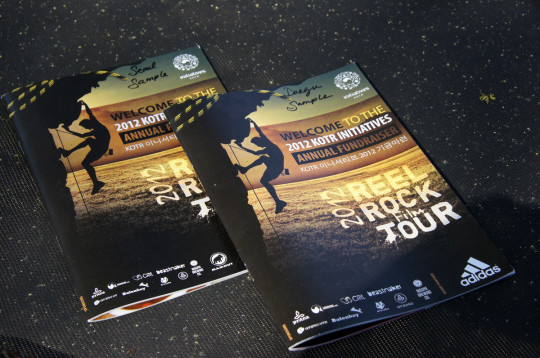 This year, the show had expanded to two screenings in Seoul and Daegu, so there were two different booklets to produce.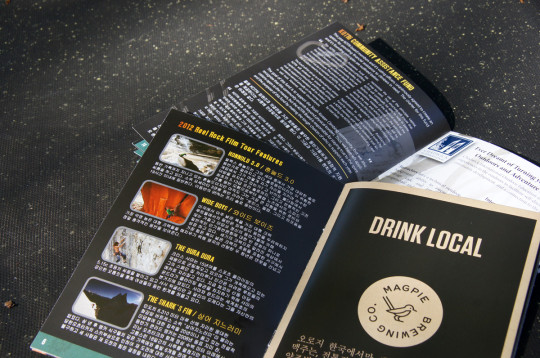 The programs had to be bilingual, in English and Korean. Below are some ads I had to design for the 2011 brochure. Cover art was done by Claire Keet.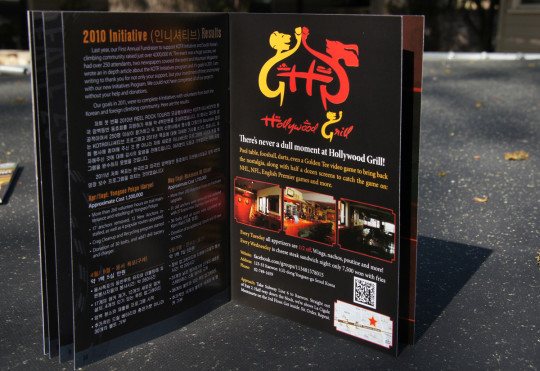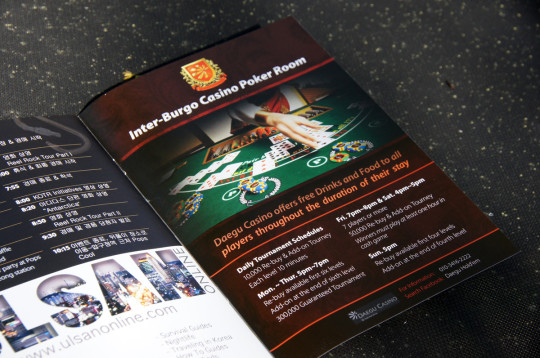 ---