Saturday, January 22nd, 2011 in: News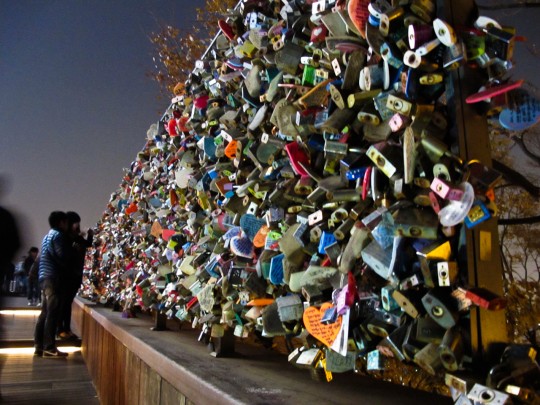 Ok, maybe not so random; I am traveling after all.
I'm sure I've mentioned couchsurfing before, it's probably one of the coolest concepts ever. It connects travelers with hosts interested in sharing their city with new people, or just gives people who share interests or locales a chance to meet up over a cup of coffee. It's like facebook for travelers, but couchsurfing actually encourages real-world interaction with other human beings. On a global scale. Think hitch-hiking, but in peoples' homes, with a feedback system.
That said, up until I left Japan I had never actually used it to stay with anyone before. I met up with Madina and Paul in Urumqi, and I can accredit that to couchsurfing, but I had yet to actually surf a couch. I wasn't going to have need for it in Seoul, since Drew was arriving the day after me and said I could crash with him. But then I got a message from him: "I forgot the butt-fuck that is training, I won't be able to host you for the first week." So for approximately one week, I will be friendless and homeless in a strange new city at the onset of winter.
Couchsurfing to the rescue!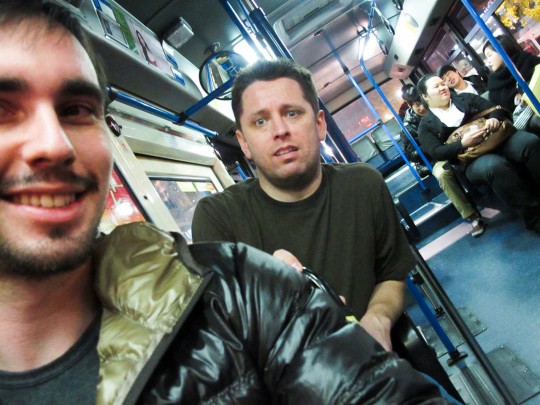 Or more accurately, my new friend Scott to the rescue! A different Scott from the one I met on the ferry, Scott is an American on his second stint teaching English in Seoul. It seems that teaching English is an even more ubiquitous occupation for foreigners in Korea than in Japan, and that's saying something. Scott hadn't hosted anyone before, and I hadn't surfed before, so it was an anxious match made in heaven. To be totally honest, I actually sent out a handful of requests, since I had trouble getting people to respond to me in the past. Out of five requests, only Scott and one other host responded before I left for Korea, and two more replied with an "oopsie" after I'd already settled at Drew's a week later. Sometimes, one angel is all it takes to save your Seoul. Yeah, I went there.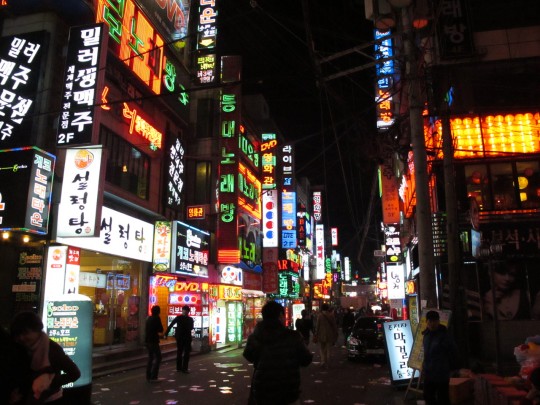 Scott is an awesome guy. He showed me around the city and shared his passion for it. "Seoul is hands-down my favorite city in the world, I just want to share it with people coming here." I had a great time staying with him but that's not the point; Scott embodied the couchsurfing spirit, opening his home up to me, a stranger, with nothing but my profile and my character references to go on, so he could share with me the city he calls home.
I showed him the slackline, and he showed me where all the hookers are. Couchsurfing is all about give and take.
While staying in Seoul, I even started getting random people messaging me on CS, welcoming me and offering to meet up. They had seen me in the "travelers nearby" section, offering me unsolicited friendship. I soon discovered that you are never truly friendless if you open yourself up to others, and my social circle in a land I'd never before visited had mushroomed into a muffin top of joy. From now on, any time I am planning on going somewhere, CS is the first site I check.
The point of travel is the people, not the places. I'm glad I'm not the only one who feels this way.
---