Monday, November 1st, 2010 in: News
So much can change in 5 months, and so much can remain the same.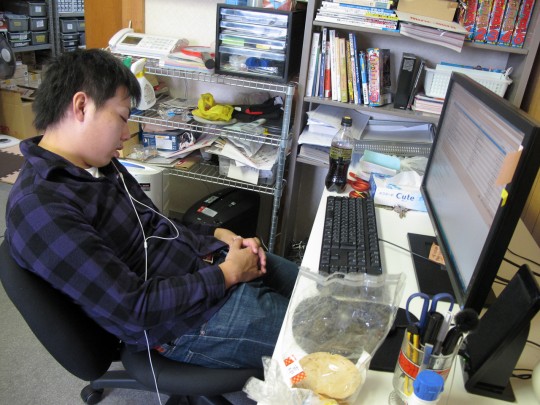 Life back in Nagoya seemed to pick back up where it had left off. The store had been steadily growing while I was away, which was actually why I was asked to come back. The domestic sales in Japan had been healthy from the start, but international sales had been lagging behind. Although the store itself is great, and our shipping rates are incredibly good (we're almost always losing money on shipping), the strong yen means high prices in other currencies, and the English side of the website was lacking translations for the detailed product descriptions the boys had been working on–people don't feel comfortable buying stuff without a written description. This is where I come in.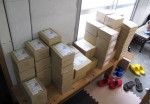 In addition to doing a few things around the shop and the odd piece of design, my new task was to translate the entire Japanese website into English–almost 600 products, not counting categories, company profiles, and blog posts. This is a bigger job than I originally anticipated, but once I set out to do something, I don't feel at ease until it's done. There's something both challenging and slightly disheartening about having a massive task set before you; although I could see the progress as I checked off each item I translated, it never felt like enough, like I was slowly crawling towards an ever-moving finish line. This was especially felt as new products came in, requiring new translations. In order to help promote the site, I started a Facebook group as a venue for my translation of the blog posts.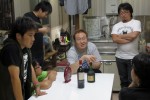 I wish I were deeper in the yo-yo world; so many times I've felt like an outsider, competent but still woefully outgunned. There's so much history amongst the core players, they've all been at this for over a decade. I feel really lucky to be surrounded by such legendary figures in their own right; Hiro and Jun paved the way for establishing two distinct divisions of competition play. Shinya was a world champion before he turned 20.
I'm a pilgrim amongst pioneers.
But that doesn't seem to matter. They're glad to have me around, and despite the feeling that I'm goofing off most of the time, they're pleased with the work that I do. As usual, I'm underselling myself, but I feel that this setup is mutually beneficial. Besides, I don't mind putting up a few shelves in exchange for some of Hiro's uncle's cooking. My next post will drown you in your own saliva.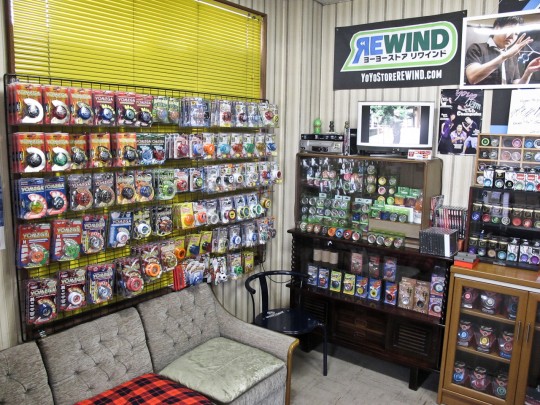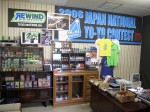 After I left, they'd even made some improvements of their own, putting in a new lighting system, and recommissioning Hiro's dad's office into a storefront for REWIND. As things move forward we would always come up with new projects to make things better, more efficient. Better storage space, more shelves, a custom yo-yo display, cleaning the balcony so it could be used as practice space for the kids. There's always a next item on the to-do list. I could stay here indefinitely if it weren't for my visa restrictions. November 16th and I've got to hit the bricks once again.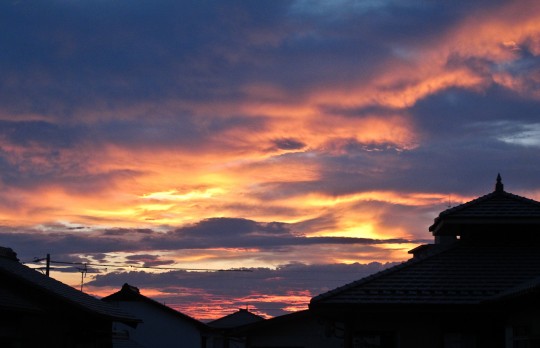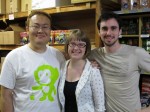 The end of summer was murderously hot, possibly even worse than what I experienced in China. Nagoya gets the worst of Japanese weather, Hiro told me, too hot in the summer, too cold in the winter. Hilary had been visiting during my first month in town, since she graduated from school and got accepted by a language school, she just had to wait for them to offer her a contract. Hiro is excited for her to come to Japan, and also to take on some responsibility. I'm still not entirely sure if that's what I'm doing or if I'm still waiting for real responsibility to come and find me.
Either way, life goes on. I turned 26 to the tune of sushi and strawberry cake. Despite how I feel about birthdays and how little I wish for my mine to be noticed, it was nice to have people around me who cared enough. Later that week, Kaoru would come visit so we could finally go see Meiji Mura. Stay tuned for the next edition of Architectural Review.
---