Friday, March 19th, 2010 in: Web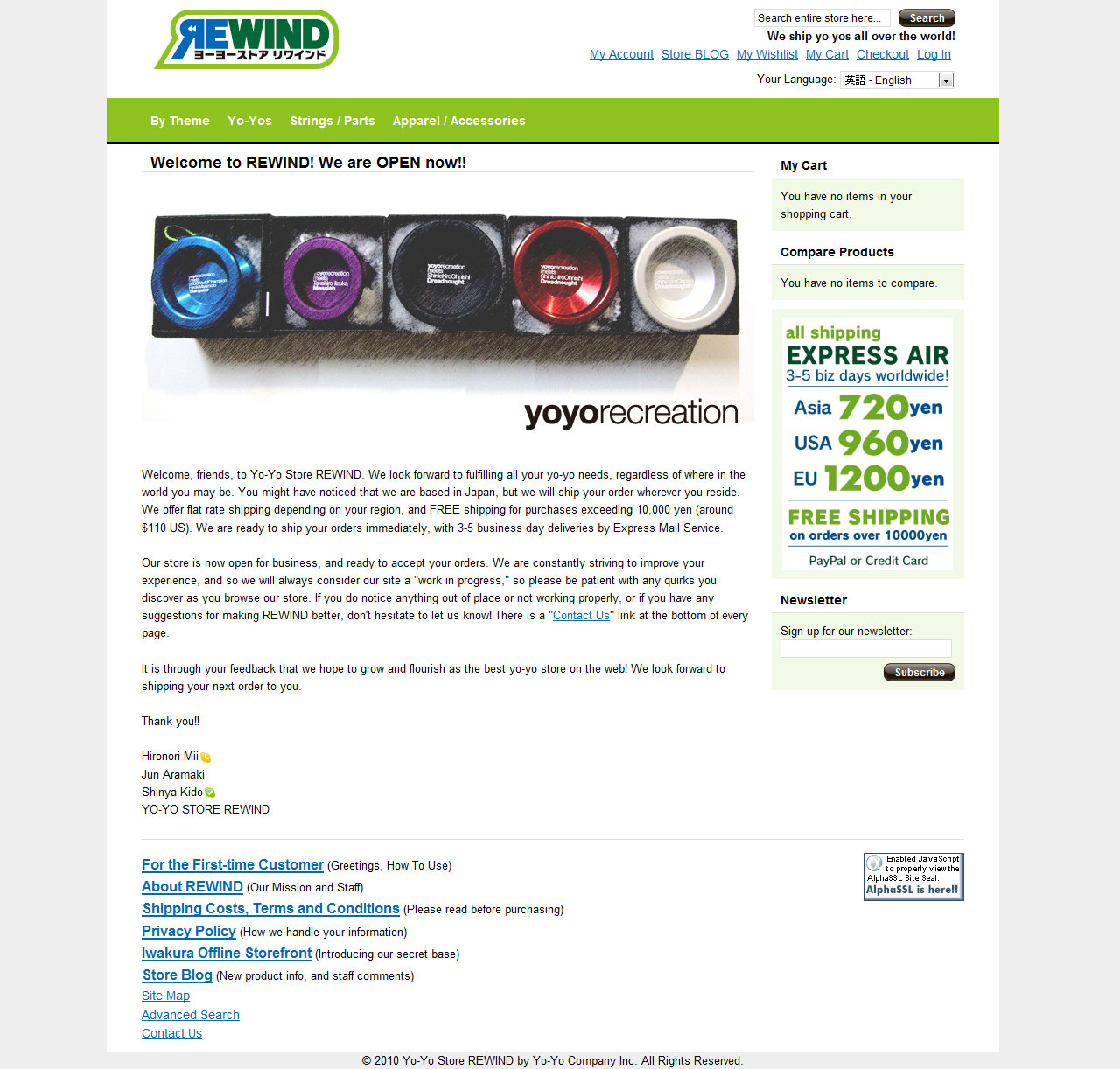 Site designs for www.yoyostorerewind.com. Its mirror, www.RWND.jp is simply a portal site which directs you to the .com, with the option of either choosing English or Japanese. The languages are hot-swappable within the site as well. REWIND boasts a sophisticated e-commerce backend and one of the cleanest information hierarchies in the yo-yo world. It also …Read More…
---
Thursday, January 7th, 2010 in: Web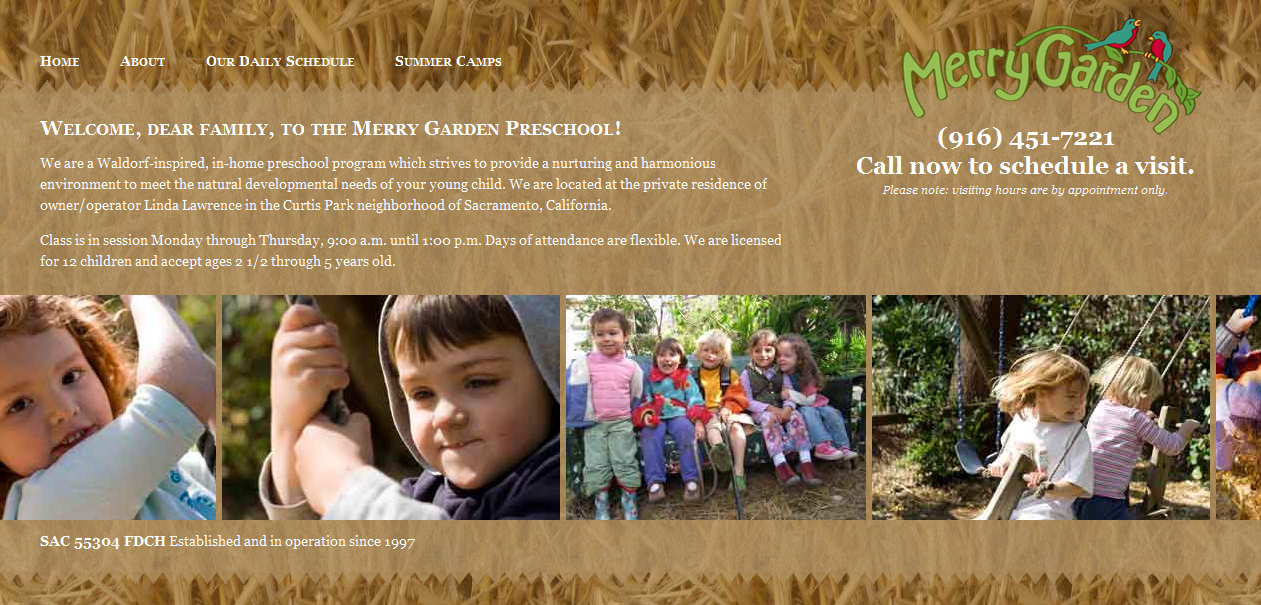 Website for www.merrygardenpreschool.com
---
Thursday, January 7th, 2010 in: Web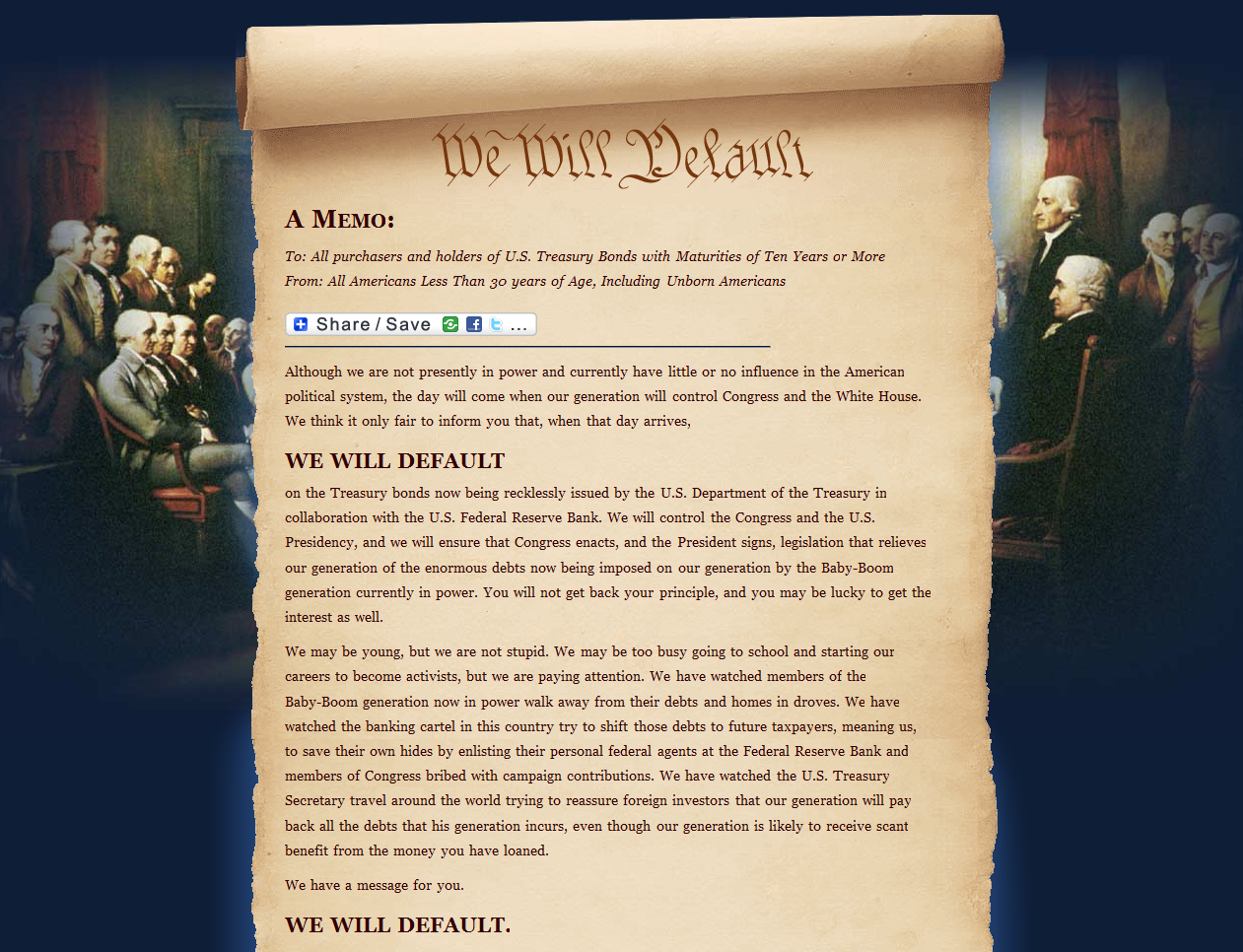 Website for the now-defunct www.wewilldefault.org
---
Thursday, January 7th, 2010 in: Web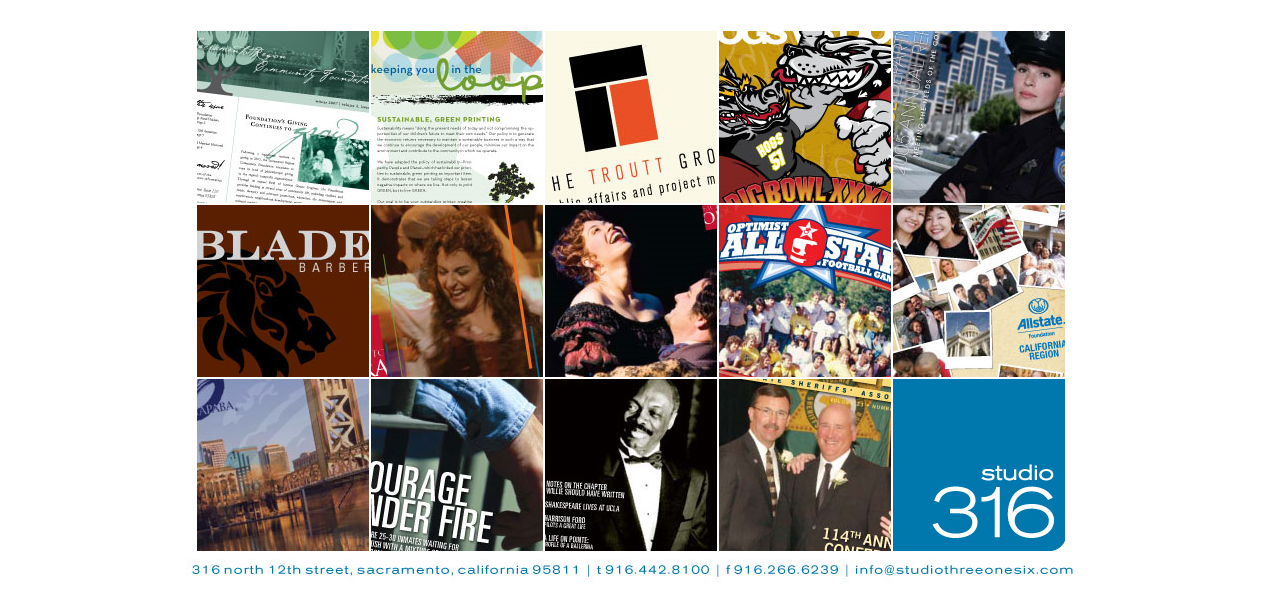 Website for Commerce Printing's inhouse design firm, www.studiothreeonesix.com (no longer up)
---
Wednesday, January 6th, 2010 in: Web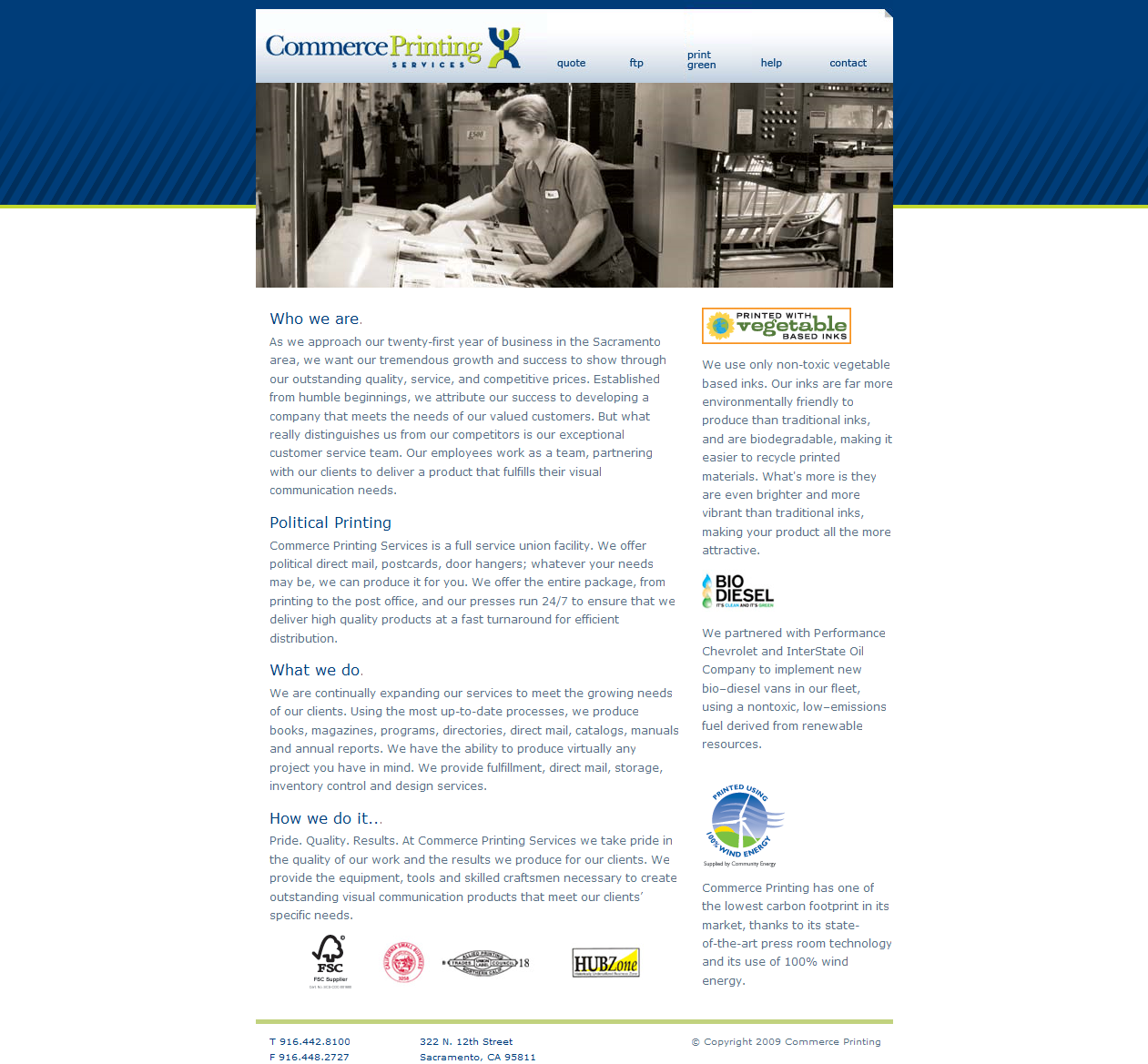 Website for www.commerceprinting.com
---
Wednesday, January 6th, 2010 in: Web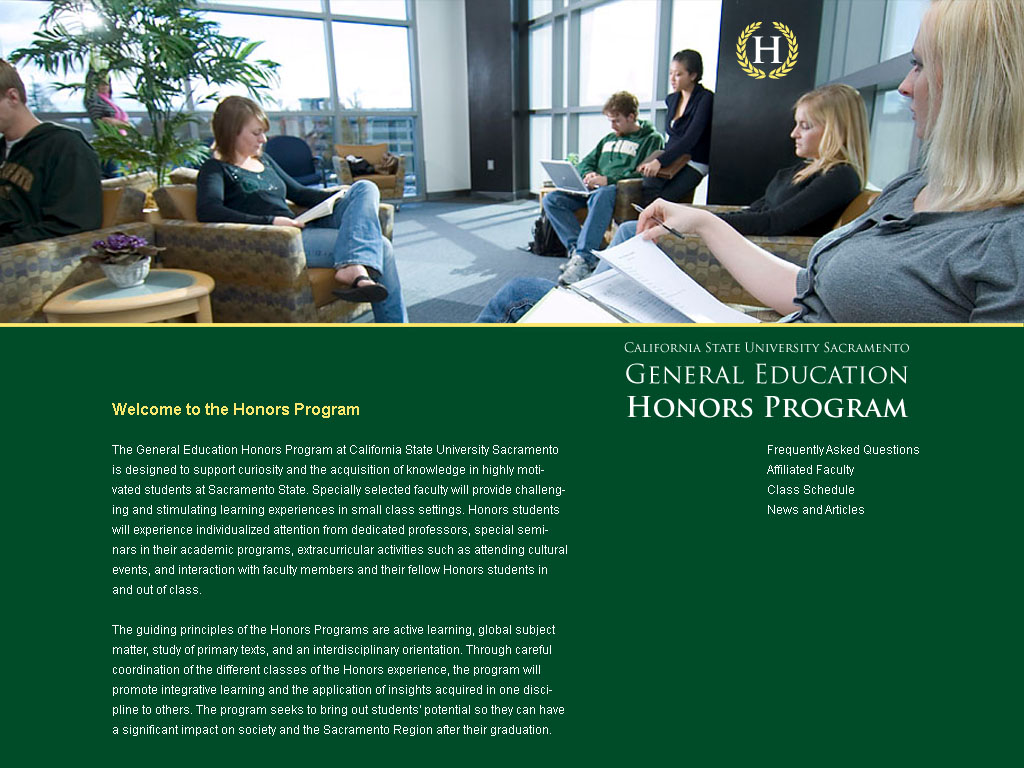 Website for www.csus.edu/honorsprogram/
---
Wednesday, January 6th, 2010 in: Web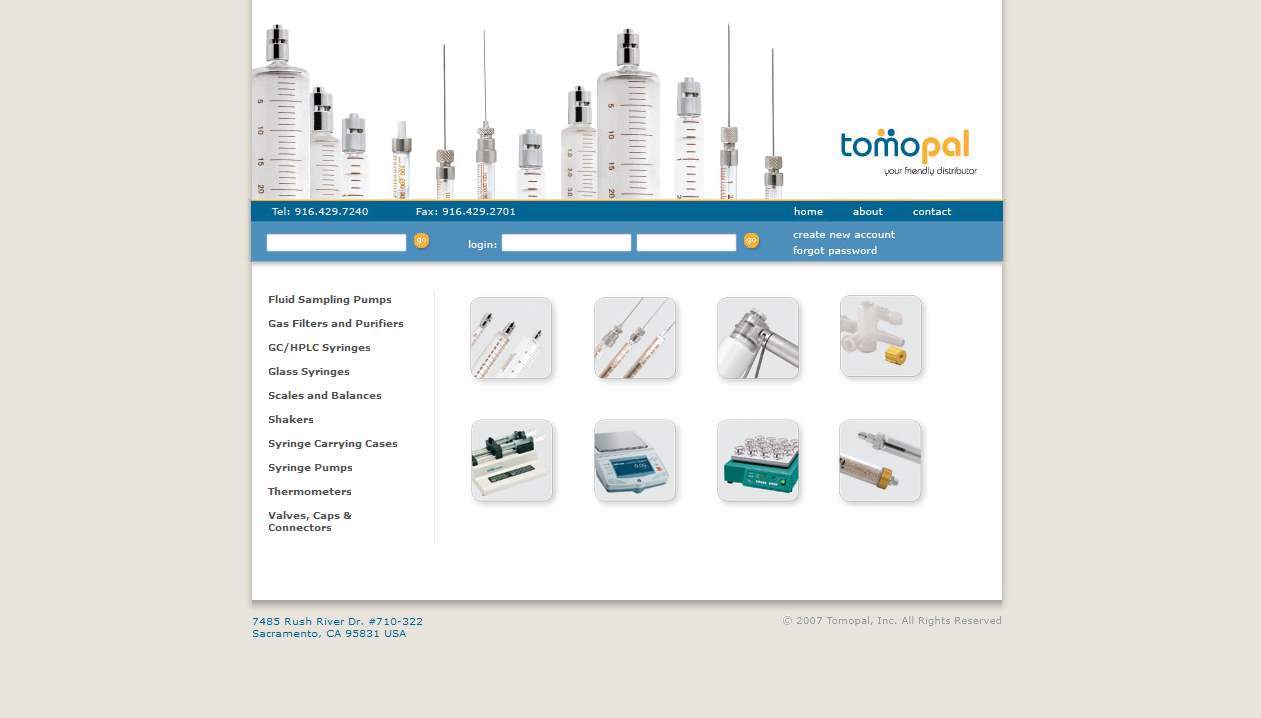 Website for www.tomopal.com This site was part of a MUCH larger brand identity project for the rebranding of Tomopal Inc. The site itself was a new arrangement for the underlying content of the site, teaching an old dog some new tricks. Some of the innovations of the new layout, aside from the renovated brand identity …Read More…
---
Wednesday, January 6th, 2010 in: Web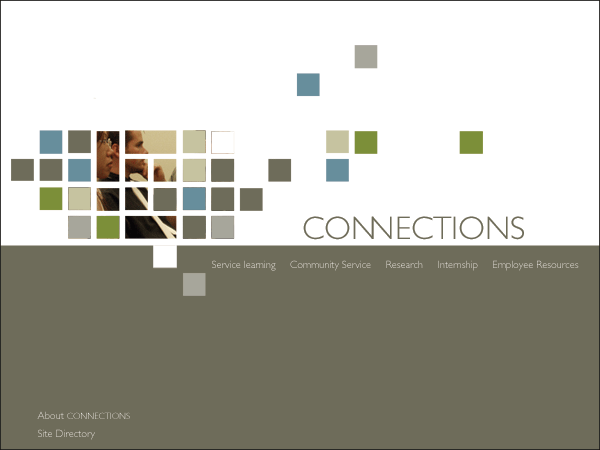 Site concept for Sac State CONNECTIONS program, designed to encourage local business internships. The program itself lost funding and so the site didn't make it past the design concept stage. The basic concept is for a mosaic of squares to come together to form a larger image; it's when the connections between the squares become …Read More…
---
Wednesday, January 6th, 2010 in: Web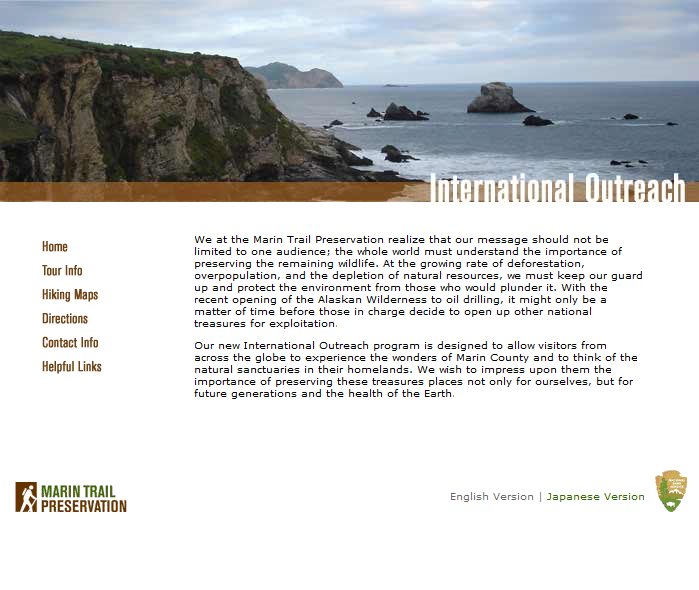 A bilingual site for the Marin Trails Organization, promoting the Bear Valley Trail hiking course. This design was a proof of concept that I did develop into a site, but it never proceeded to a final live product. The design, photography, content and translations were all done by myself.
---
Wednesday, January 6th, 2010 in: Web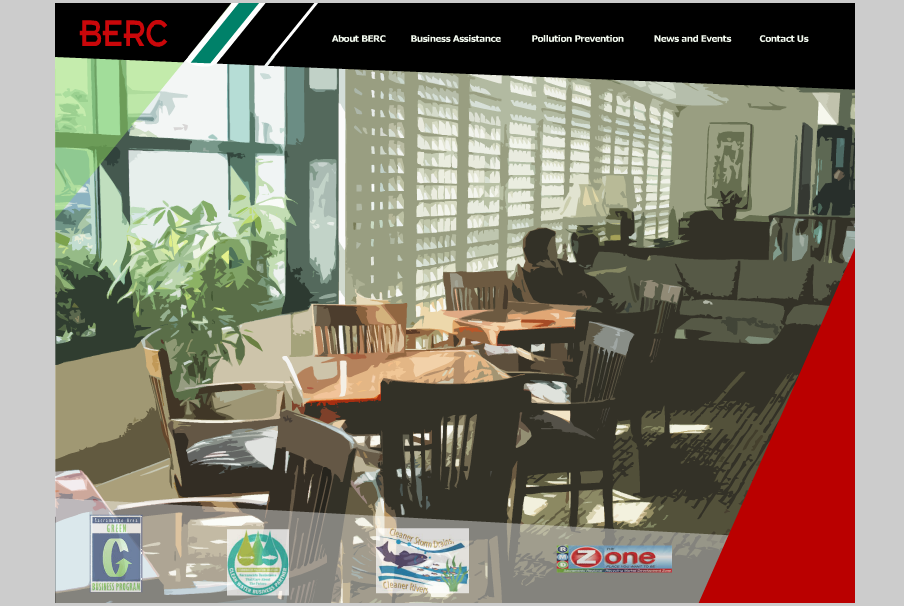 Flash site with dynamically loaded content for the BERC (Business Education Resource Center) for the greater Sacramento area. Uses Flash, Actionscript and XML content loaded from external files. Content provided by BERC, main image and design concept and execution done by myself, with a team of fellow design students at CSU Sacramento.
---